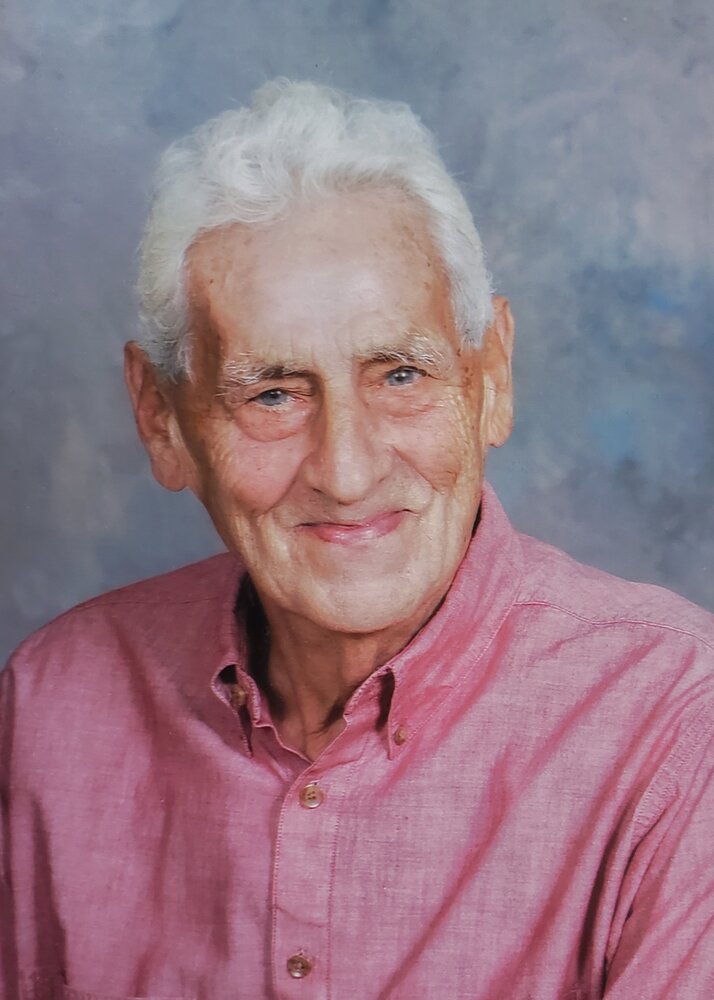 Obituary of John Van Luxemborg
VAN LUXEMBORG: Johannes "John" Martinus Josephus died peacefully in the early hours October 16, 2021 at the age of 85 at Alexandra Marine & General Hospital, Goderich, Ontario after a brief battle with cancer.
Born March 8, 1936 in Hapert, Netherlands, John was the second of eight children to parents Paul and Francisca (Hermans). He trained as a master millwright and proudly worked in the family business travelling extensively across Europe setting up bottling machinery. After the sale of the business in 1965, John emigrated with his first wife Francine and young family to Canada in 1967 settling in the Kitchener-Waterloo region where they went on to raise five children. John continued his career as a master millwright in and around southwestern Ontario. Throughout his career, his focus was always on process modernization and improvement; to this end he designed and built a number of innovative pieces of equipment. Although unable to successfully patent his inventions, John was always proud of the contributions he made and took delight in describing them – perhaps in slightly too much detail – to anyone who asked.
John met and married Judith (Patterson) with whom he eventually settled down in Goderich, Ontario in 2000. Upon retirement in Goderich, John surprised many with his newfound interest in gardening and he spent many hours meticulously attending to his vegetables and working on his house continuing his lifelong passion of making things better.
John is survived by his first wife Francine Van Luxemborg, children Annette (Paul) Ziegler, Paul "Pat" (Jessica) Van Luxemborg, Jacqui Thibodeau, Christopher Van Luxemborg and Matthew (Nadine) Van Luxemborg as well as brothers Norbert (Tiny) Van Luxemborg, Martin Van Luxemborg and sister Mieke (Cor) Dillisse. He also leaves behind six grandchildren and one great-grandchild. John was predeceased by parents, second wife Judith Van Luxemborg, brothers – Paul Van Luxemborg, Joseph "Jos" Van Luxemborg, Louie Van Luxemborg – and sister Henrietta Smulders.
At John's request, cremation has already taken place. A graveside committal service for family and friends will be held at Maitland Cemetery, Goderich October 21, 2021 at 1 p.m. Flowers from family only please; donations in lieu of flowers to Alexandra Marine & General Hospital or "Building Community" campaign St. George's Anglican Church Goderich. Arrangements entrusted to the T. Harry Hoffman & Sons Funeral Home, Dashwood.