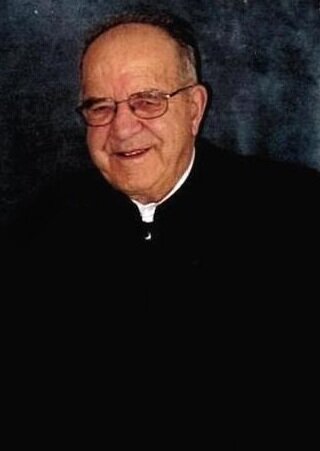 Obituary of Merlin Christian Bender
BENDER: On Saturday October 23, 2021, Merlin Christian Bender, peacefully passed on to the presence of his Lord in his 91st year at his son's home, Kippen, ON. He was born April 19, 1931 at Tavistock, ON to Peter Z. and Lavina (Erb) Bender. Loving husband of Erma (Wagler) Bender whom he married September 10, 1952 and shared their lives together for over 69 years. Loved father and father-in-law of Donna and Harold Good of Listowel, Diane and Dwight Good of Milverton, Tom and Linda Bender of Kippen, Susan and the late Cornelius Harder (2020) of New Hamburg, Joe and the late Elaine (2015) Bender of Burlington, Brad and Sandra Bender of Kippen, Laura Ann and Virgil Horst of Leetonia, OH and John and Carolyn Bender of Lucan. Cherished grandpa of 36 grandchildren, 106 great-grandchildren and 2 great-great-grandchildren. Dear brother of Isabel Ruby and brother-in-law of Lorraine Bender, Emmalien Lichti, Lydia and Glen Schumm. Remembered by his many nieces, nephews and their families. Predeceased by his parents, brothers and sisters, Howard Bender, Florence and her husband Earl Schlegel, Donald Bender and his wife Louisa, Audrey and her husband Daniel Wagler, and brother-in-law, Vernon Ruby as well 1 granddaughter and 4 great-grandchildren.
Baptized while in his youth he has been a member of the Lakeview Conservative Mennonite Church since 1972. He served the Lord sacrificially, in the offices of minister and bishop here and in the churches in India.
The family wishes to express appreciation for the compassionate care given by Karen, Robert, Krista and the St. Elizabeth staff.
Visitation will be at the Lakeview Conservative Mennonite Church, 73394 Bronson Line, Zurich on Friday October 29, 2021 from 1:00 to 4:00 p.m. and 6:30 to 9:00 p.m. A funeral service will be held there at 2:00 p.m. on Saturday October 30, 2021; All are welcome to join in the service by calling 226-393-2082 or 226-457-1788. Interment follows at the adjoining cemetery. Arrangements were entrusted to the T. Harry Hoffman & Sons Funeral Home, Dashwood. If desired, memorial donations may be directed to the India Lamp & Light Bible Courses.