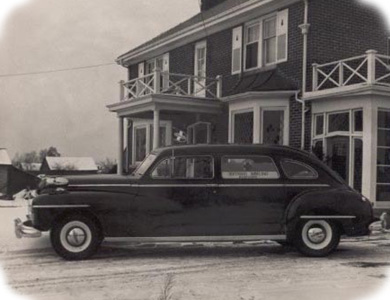 History of the Funeral Home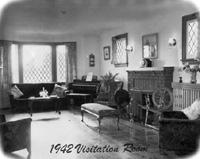 The T. Harry Hoffman and Sons Funeral Home has provided two generations of capable and compassionate service to the Dashwood and surrounding area since it's founding.
Its founder, Thomas Harry Hoffman started his career in funeral service in 1926 when he worked for Peter McIsaac, Undertaker in Dashwood. He was licensed in 1934 and purchased the business, upon the death of Peter McIsaac in 1939. In 1941 Harry built the present Funeral Home in Dashwood, making it the first residential Funeral Home in the area. In 1977, an addition was made to the funeral home and in 1995 a new front lobby was added.

Today, T. Harry Hoffman's dedication to funeral service is carried on by his son Jim and Jim's wife Donna who became sole owners of the company Jan. 1, 2012. They pride themselves in ensuring that the reputation started by Jim's father continues to flourish today.

Mission Statement

"Offering the utmost in professionalism and integrity; while making every effort to simplify and support the difficult decisions to be made when considering funeral arrangements"

We at T. Harry Hoffman & Sons Funeral Home believe that as unique as each human life is, so are the needs and wishes during their time of loss. Being a family owned and operated funeral home, it is our desire to fulfill those individual needs, with care and compassion. We pride ourselves in creating a warm, comfortable atmosphere for all our families being served, by making our home, your home. We encourage each celebration of life to be personalized in its own special way, with memory photo boards, life appreciation's displays, or preferred music. It is our willingness to go above and beyond all expectation to ensure that the decisions and plans made are right for you and your family.